How to deal with the effects of stress on your skin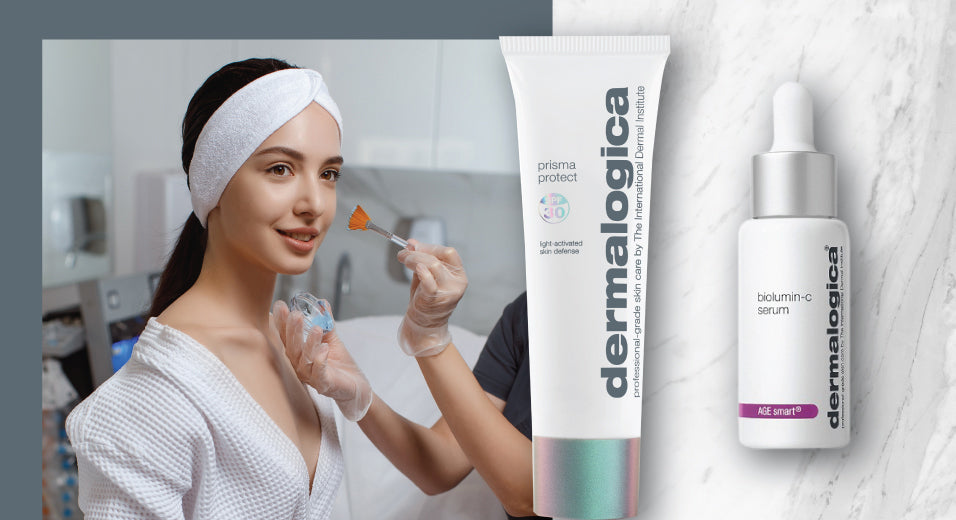 As the largest organ of your body, your skin requires a lot of pampering and TLC. The stress of a pandemic and significant lifestyle changes can affect your skin in many ways, some apparent and some that are slow to show up. Given that life as we knew it has changed course in the last year, it's easy to forget about taking care of yourself, but trust us, this is a time when you should focus on self-care and health the most.
Even though you're staying home and staying safe, your skin is still exposed to environmental assailants and needs a customised routine to ensure it remains healthy and glowing. Your mental health also impacts your skin because, after all, only if you feel beautiful, will you look it too.
Here's an easy skin care routine you can follow to stay on track and enjoy, healthy, happy skin during challenging times.
Cleanse, Tone, Moisturise Every Day
Cleansing, toning and moisturising (CTM) are the basics of skin care 101 and if you haven't yet, please start this routine stat. Keeping your skin clean, closing up your pores and nourishing it are all foundational steps to skin care. In fact, you should ideally up your game to start double cleansing. This method of cleansing your skin ensures you deep clean your skin of sweat, dust, grime, pollutants and makeup, and therefore avoid clogged pores, blackheads and breakouts.
Choosing the right products for your skin type is also important when settling on a skin care routine. The Dermalogica Precleanse and Special Cleansing Gel are suitable for most skin types and promise a healthy start to healthy skin.
Exfoliate Regularly
Exfoliation is a key step in your skin care regime to get rid of dust, grime, makeup, pollution, excess sebum, blackheads and dead cells from your skin's surface layer. By clearing out your pores, it helps avoid breakouts and acne. Choose a gentle exfoliant according to your skin type for regular use. The rice bran extract in the Dermalogica Daily Microfoliant is gentle enough to use daily, leaving you with visibly brighter, smoother skin.
Invest In a Serum
A face serum is a holy grail product if you're looking to achieve glowing skin. Serums are lightweight topical skin products that contain active ingredients and penetrate deeper into your skin layer. These ingredients address specific skin concerns including dark spots, dullness, fine lines and wrinkles, hypersensitivity and acne. Serums contain a high concentration of these active ingredients and hence give you better results, quicker. The Dermalogica Biolumin-C Vitamin C serum enhances the skin's natural defence system to give you brighter, firm and more even-toned skin. A face serum is best used after cleansing and toning, and before moisturising.
Moisturise Your Skin
Your skin needs hydration just like your body does. Make sure you're providing it with enough nourishment by moisturising your skin regularly, no matter what your skin type is. Lack of moisture can exacerbate stress-induced skin concerns such as dullness, dark circles, fine lines and wrinkles. Opt for a lightweight moisturiser like the Dermalogica Barrier Repair Moisturiser, which is a velvety moisturiser that helps fortify sensitised skin with a damaged barrier. Of course, don't forget the crucial step of toning with a lightweight, hydrating one like the Dermalogica Multi-Active Toner before lathering on your moisturiser.
Mask-It Up
During stressful times, some extra self-care and TLC is always. Set aside at least one day in the week when you can lie back and relax with a face mask. Make sure to pick one with ingredients that suit your skin type and address your skin concerns. Try the Lakmé Salon Fruit Facial Guided Service kit, which is suitable for all skin types or the Lakmé Salon Youth Infinity kit, if you're looking for anti-ageing properties.
Sunscreen All the Way
You've probably heard this enough, but there is no such thing -- sunscreen is sacrosanct, no matter what time of the year it is. Broad spectrum sunscreen with SPF 30 or SPF 50 provides a protective shield between you and the harmful UV rays the sun emits, so while you need to get in your Vitamin D, you also need to protect yourself from dark spots, skin ageing, discolouration, or worse. In fact, you must continue to apply sunscreen even when you're indoors to protect yourself from the UV rays from the window and the blue light from your smart screens. Ensure that you are picking a sunscreen that is either suitable for all skin types or is specific to what your skin needs. The Prisma Protect SPF30 not only protects your skin but also enhances your skin's natural luminosity without leaving behind any white residue. It's a win-win!
Finding your perfect Skin Care Routine is now just a click away. Schedule your Free Consultation with our National Creative Director & get customised recommendations for your skin. Book now