Pre-Bridal Packages: Check Off Your Bridal Checklist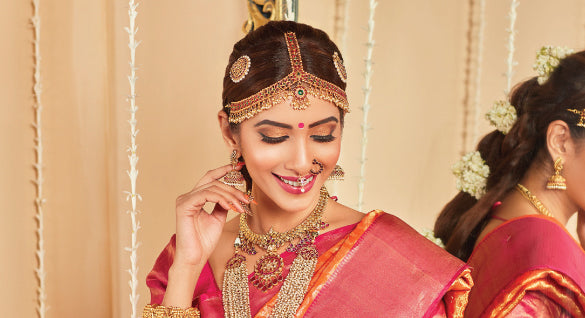 At Lakmé Salon, we're dedicated to making you feel truly special on your bridal journey with utmost safety and care! 
The months leading up to a wedding are always a stressful time and that's where we come in to ease your nerves. Our specially curated pre-bridal packages will pamper you from head to toe and reveal a bridal glow like none other while also keeping you safe with our 55+ safety initiatives. We have everything you need, ranging from express packages for last-minute plans or a 1-month vow package for brides who want to take their own sweet time to get the glow.
From the minute you step into the salon until your D-Day, we treat you to a series of indulgent skin, hair, hands, and feet therapies that will leave you feeling and looking like the modern-day queen you are! 
Here are all the packages you can choose from: