Bridal Lookbook - The Gen-Next Bride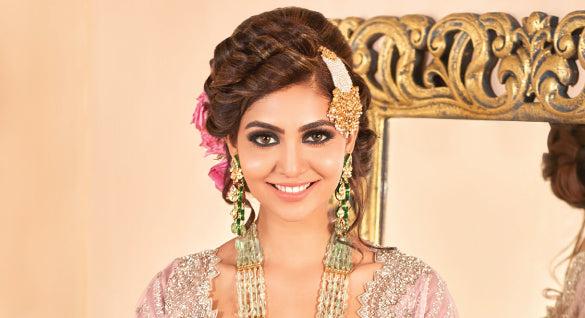 This year, Lakmé Salon is celebrating the modern-age millennial bride. The Gen-Next Brides is a collection of contemporary wedding looks dedicated to every free-spirited bride-to-be who likes to add a personalized touch to traditional elements. This bride is not just bending the old age wedding rules; she is rewriting them. And she isn't coy during the celebrations. Instead, she flaunts her real self and is happy as a punk to embark on this new journey and she does it all in style and smiles.
Each of our contemporary looks has been put together keeping in mind the new expectations from brides.  Whether you opt for a virtual wedding or go for an intimate setting, we have looks befitting all your bridal moods to make sure you turn the minimal into something phenomenal.
To help you be the star of your D-day our National Creative Directors & salon experts bring you the best of bridal beauty trends. 55+ in-salon safety measures have also been implemented in consultation with medical experts to keep you safe.