Bridal Makeup: Take your pick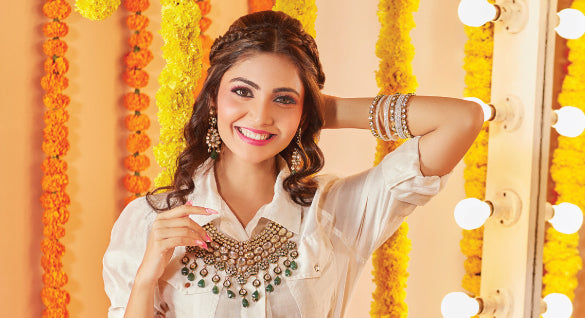 Have you been skimming through magazines and online blogs to find that perfect look for yourself that's a blend of both traditional and modern elements? Have you been going ga-ga over all the latest bridal looks sported at the runway and want to try it with a personalized twist? 
Well, you've come to the right place! 
From contemporary mehendi looks to romantic wedding makeup, our Gen-Next Brides collection is the perfect fit for every free-spirited, millennial bride-to-be who is bold, fierce and wants to look like a show-stopper on her D-day!
Whether you opt for a virtual wedding or go for an intimate setting, we have looks befitting all your bridal moods to make sure you turn the minimal into something phenomenal.
Just walk into Lakmé Salon to begin your safe & surreal experience with the help of our experts, latest trends, attractive bridal packages, and 55+ safety initiatives.
Here's all you can choose from: